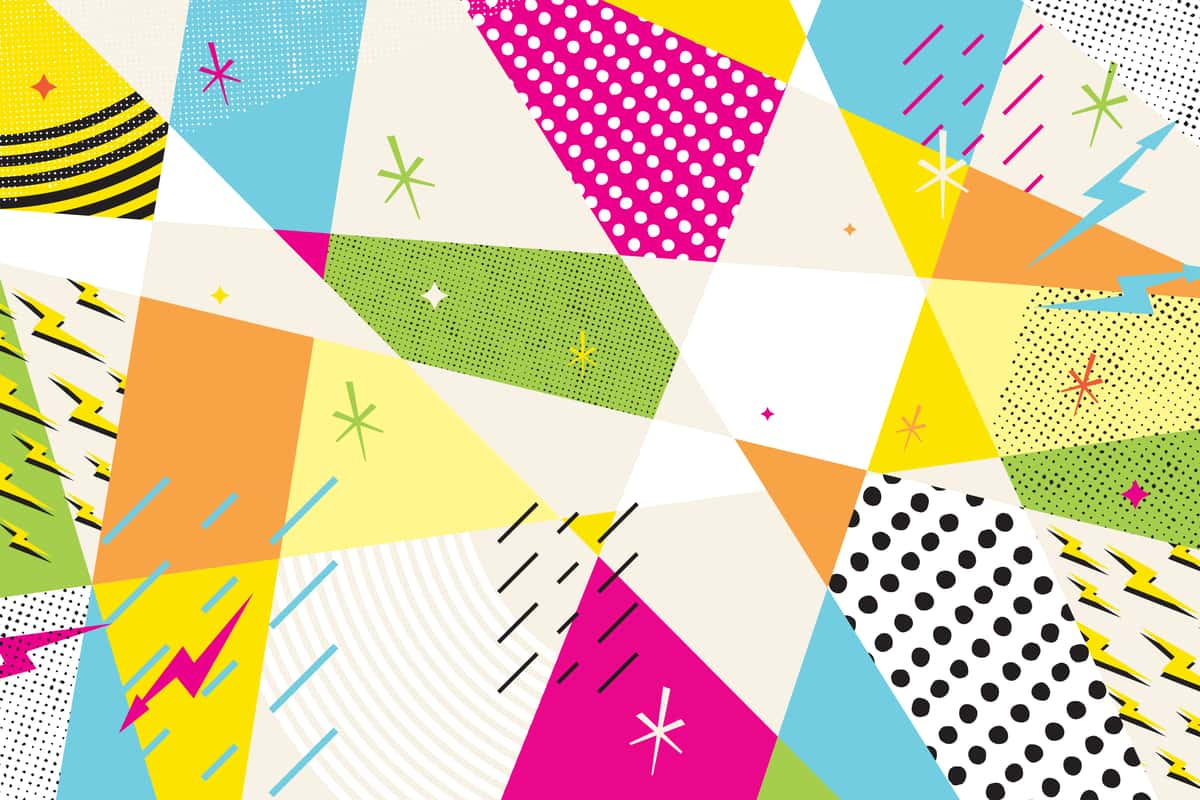 Location, Location, Location
Location, Location, Location
From our humble beginnings in quaint Portsmouth, New Hampshire, to our most recent opening in bustling Portland, Maine, The Friendly Toast experience has erupted into a regional multi-location restaurant brand spanning across New England. While we have been lucky enough to bring our delicious food and unique atmosphere to numerous towns and cities, The Friendly Toast values have remained the same and are highlighted at each location. Serving up creative meals made with the freshest ingredients in a fun and exciting atmosphere make for a unique dining experience that we have brought to each and every one of our restaurants.
Here are all ten of our current Friendly Toast locations, and why you should taste them for yourself!
1. Portsmouth, New Hampshire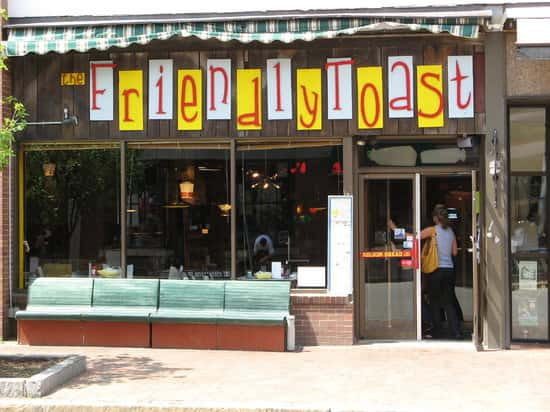 The Friendly Toast dream began in Portsmouth, New Hampshire in the 1990s. With a vision for fabulous food, funky decor, and a full bar in mind, the very first Toast restaurant was born. Though it's grown over the years, you can still see some of the original decorations adorning the walls. Portsmouth, a port city nestled along the Piscataqau River, is one of the Seacoasts finest cities. Filled with rich history (including museums and countless historical buildings), beautiful scenery (Prescott Park is a must-see), and dozens of locally-owned shops, there is plenty to do after a filling meal at The Friendly Toast.
2. Back Bay, Boston, Massachusetts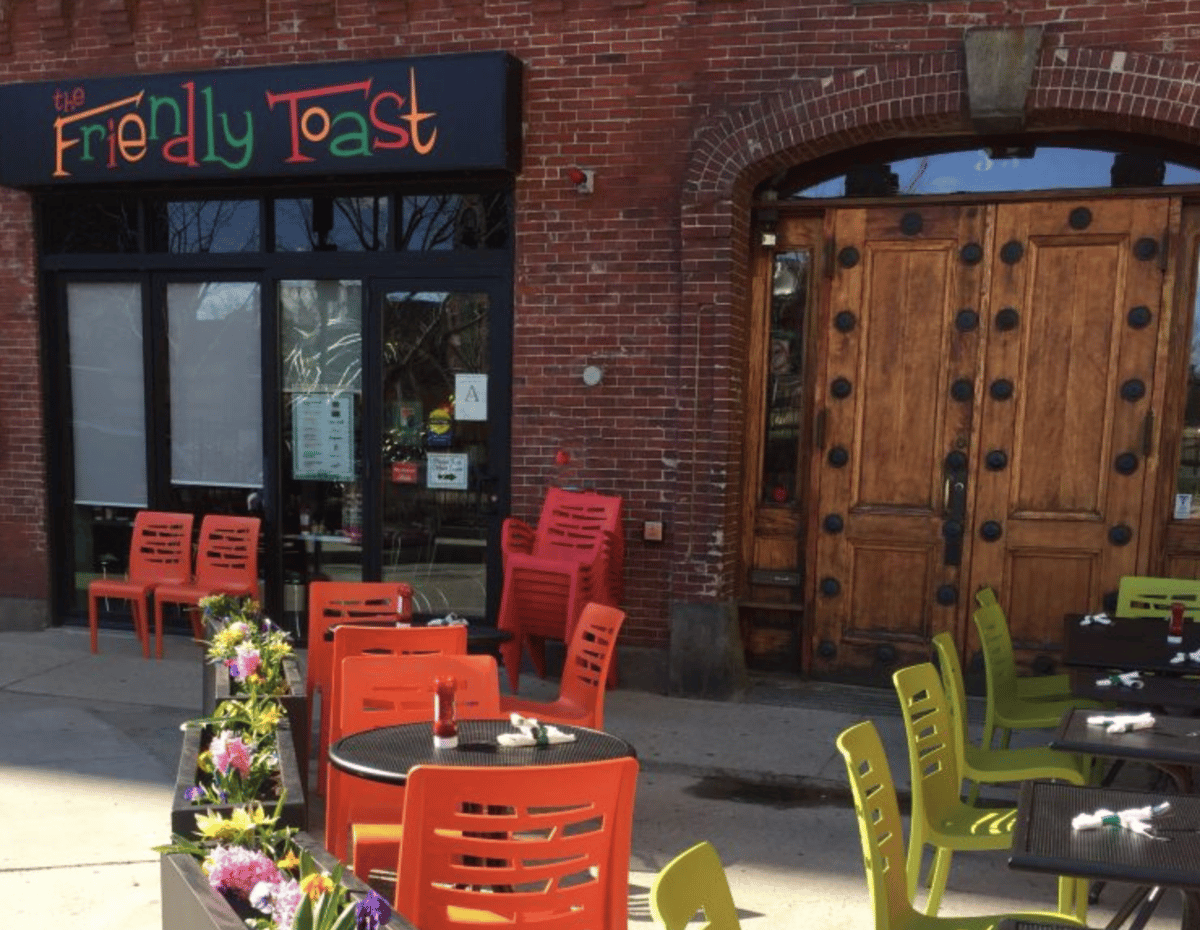 It wasn't until 2016 that our second location was opened, nestled in one of Boston's most sought after destinations, the Back Bay. After a day of boutique shopping and art gallery perusing, enjoy a cocktail on our patio before a stroll in Frieda Garcia Park. Walking distance from countless hotels, Copley Square, and local attractions, the Boston Toast is the perfect place to dine for vacationers and locals alike.
3. Burlington, Massachusetts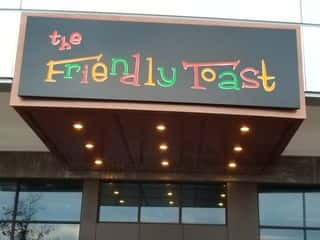 The Friendly Toast opened its third location in the Burlington Mall in 2017. The Burlington Mall, a multi-level shopping center, is a convenient one-stop-shop for consumers, perusers, and diners alike. Filled with department stores, boutiques, electronics, salons, and more, you can check all of your errands off of your list and enjoy a delicious meal.
4. Burlington, Vermont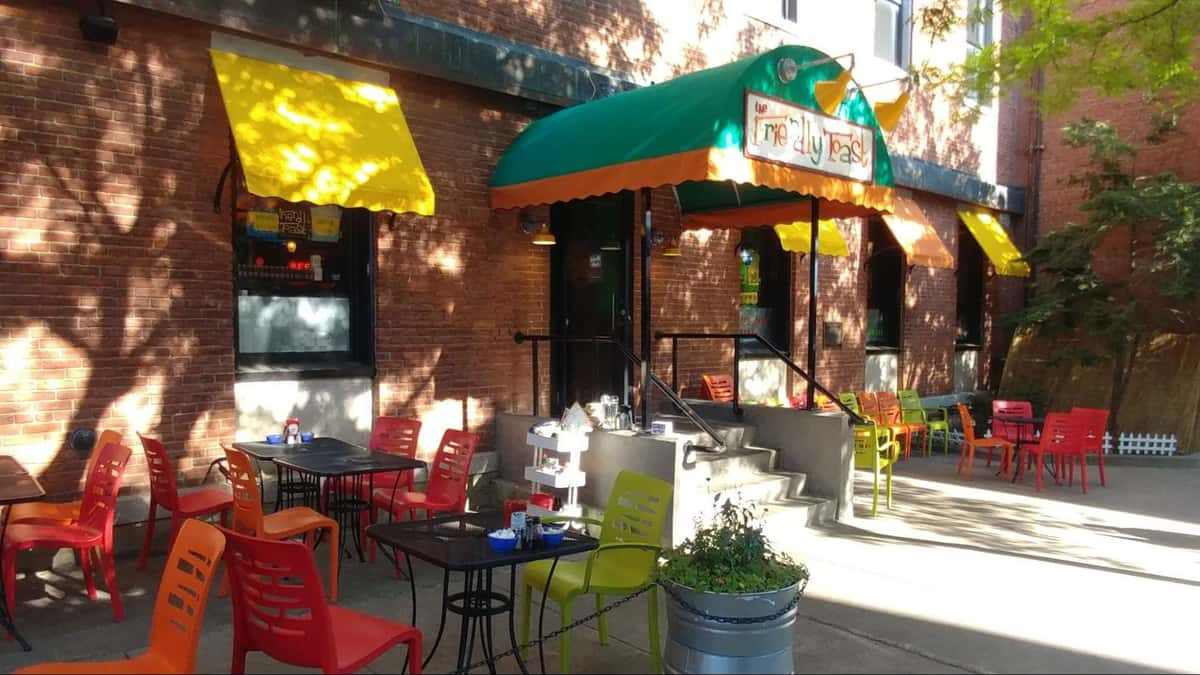 In 2018, The Friendly Toast came to Burlington, Vermont. Located in the heart of Downtown Burlington, just steps away from City Hall Park and Church Street Marketplace, this Toast is surrounded by all of the opportunities the small city has to offer. Compact and beautiful, Burlington is home to a thriving arts scene, museums and historical buildings, endless shopping, colleges and universities, and gorgeous four-season outdoor activities. A hub for culture, art, food, and friendly locals, Burlington is the perfect place for our fourth Friendly Toast location.
5. Bedford, New Hampshire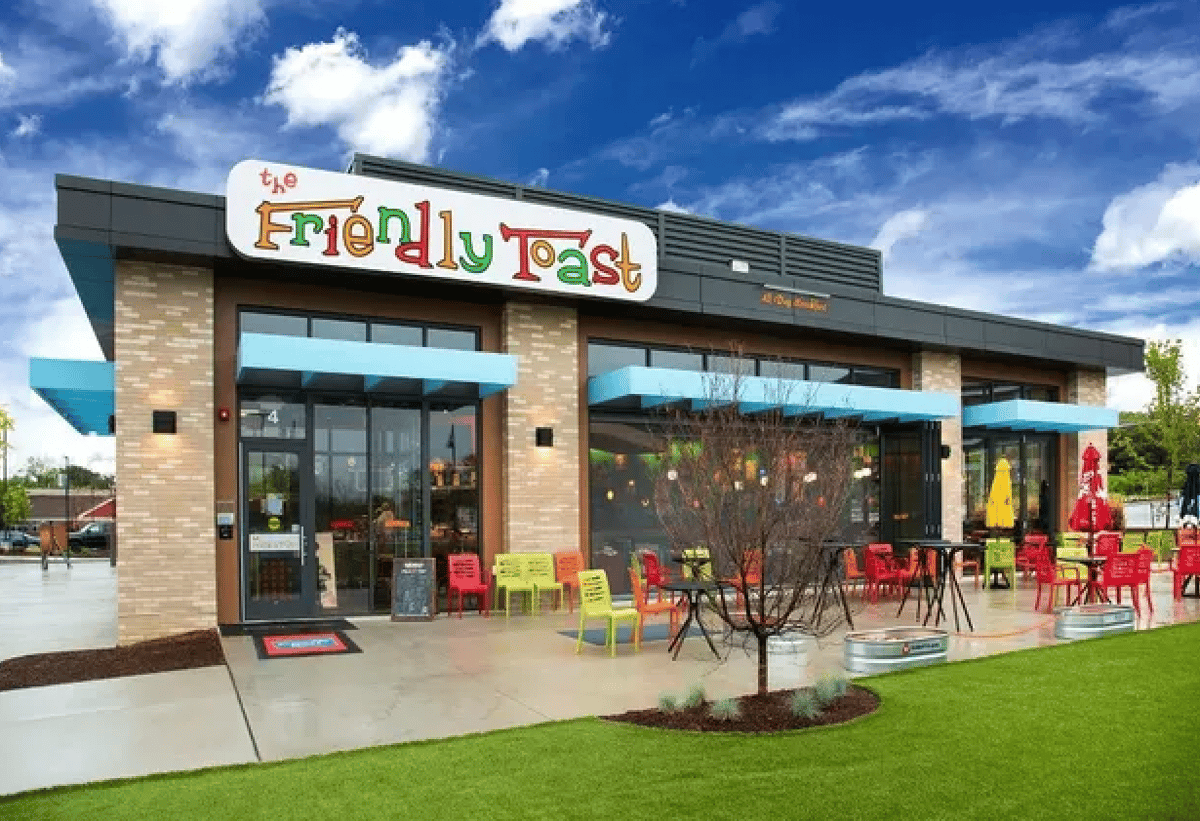 In 2019, Bedford, New Hampshire became the fifth home to The Friendly Toast. Bedford, a suburb of New Hampshire's largest city, Manchester, is a quaint residential town. Bedford offers visitors a community-driven and suburban feel, making this location the perfect neighborhood hub for our restaurant. Surrounded by ample outdoor opportunities, enjoy the town's hiking trails, parks, and rivers followed by a trip to your favorite local brunch and bar.
6. Danvers, Massachusetts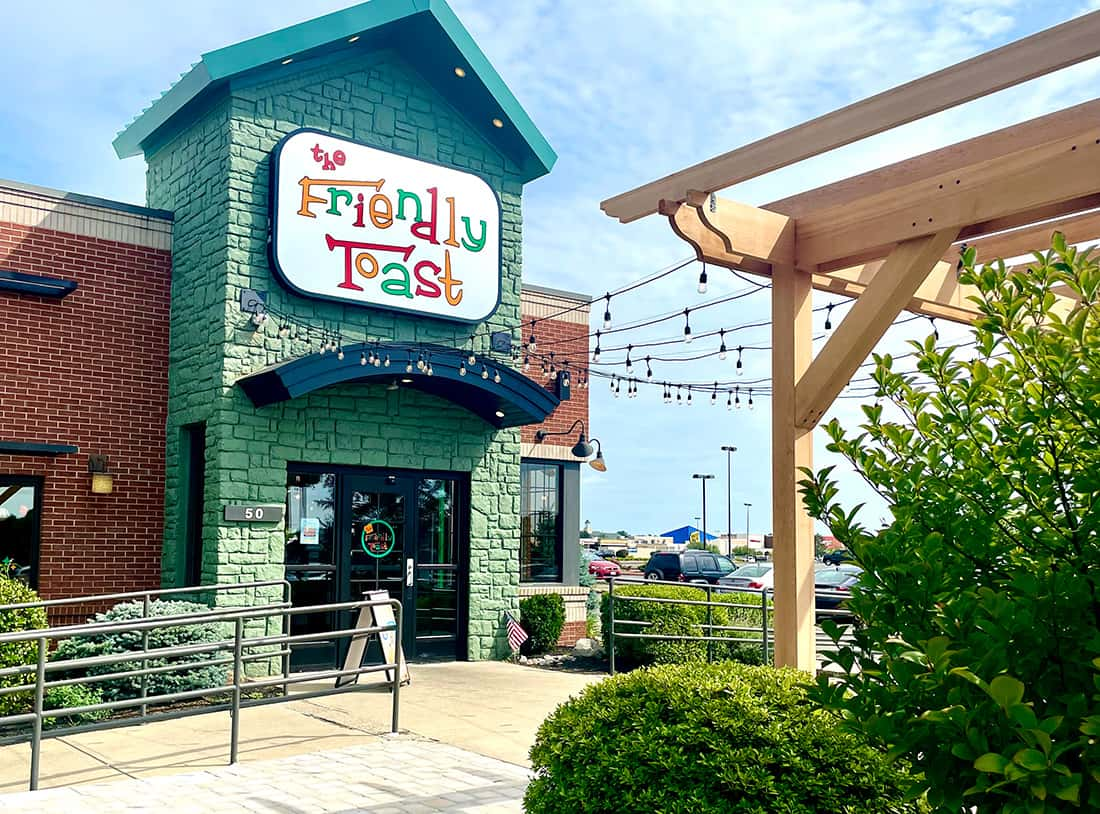 Our sixth location came to Danvers, Massachusetts in 2021. This area is a hub for colleges and universities, being in close proximity to countless nearby campuses. The Danvers Toast has quickly become a trendy hangout spot for students to gather from all over the northeastern coast of MA.
7. North Andover, Massachusetts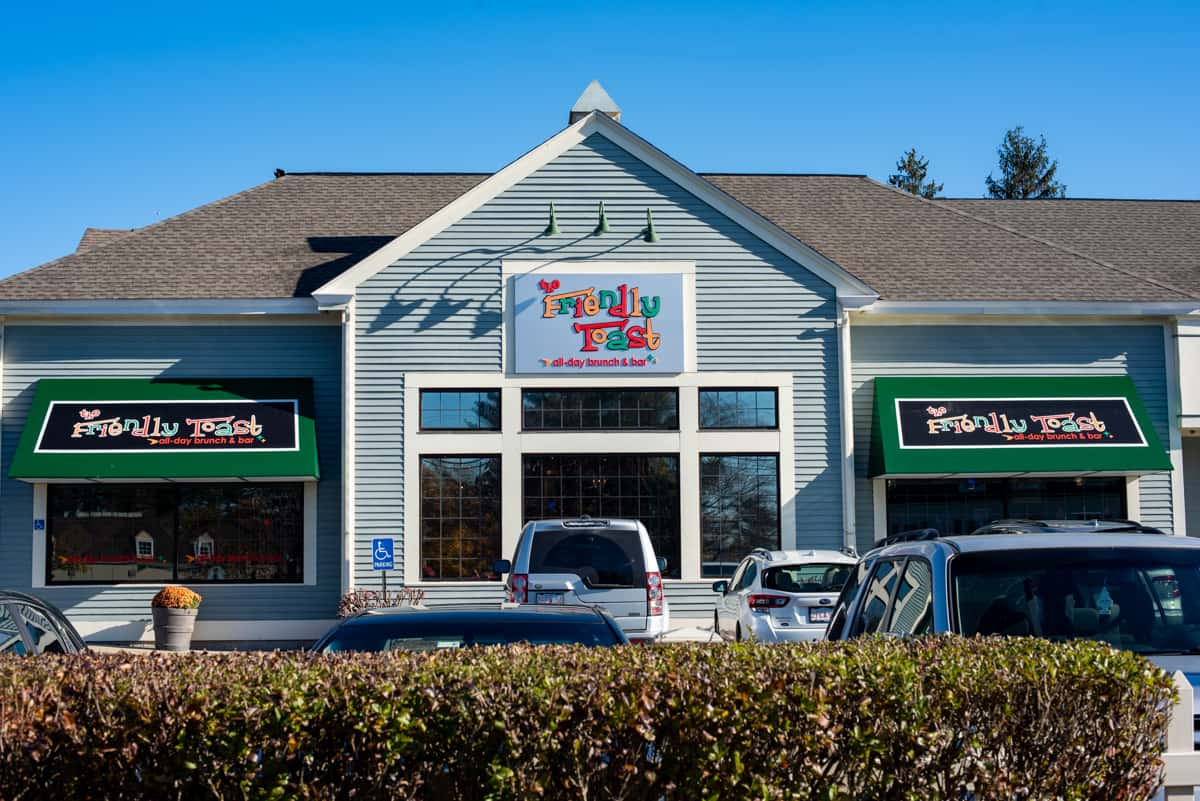 Also in 2021, The Friendly Toast joined the town of North Andover, adjacent to the Merrimack college campus. Nestled along the banks of the Merrimack River, this quaint suburban town is full of natural beauty. Its great geographical location and surrounding towns constantly attract new business, students, residents, and consumers to the area, as well as the seventh Friendly Toast!
8. Chestnut Hill, Massachusetts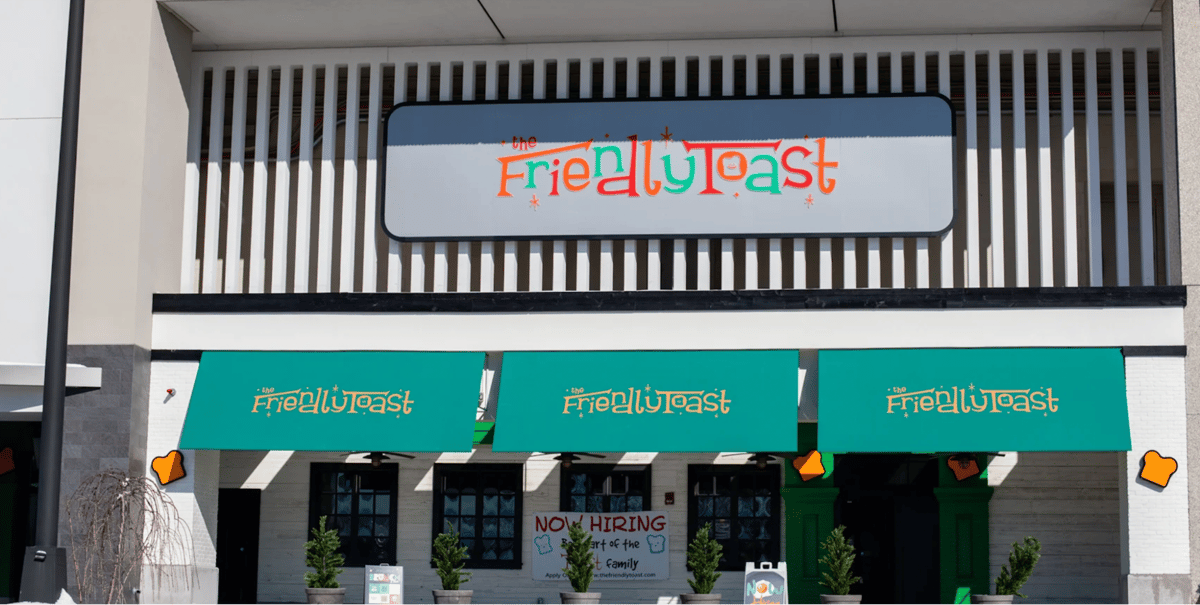 To kick off 2022, The Friendly Toast opened its eighth location in Chestnut Hill. Situated six miles west of Downtown Boston, Chestnut Hill has become a popular spot for those seeking a feel for the city, without being in the direct hustle and bustle of the downtown area. Home to Boston College, the streets are filled with students and tourists alike. Attracted to the education, shopping, restaurants, and natural landscapes, Chestnut Hill is booming with opportunities.
9. Dedham, Massachusetts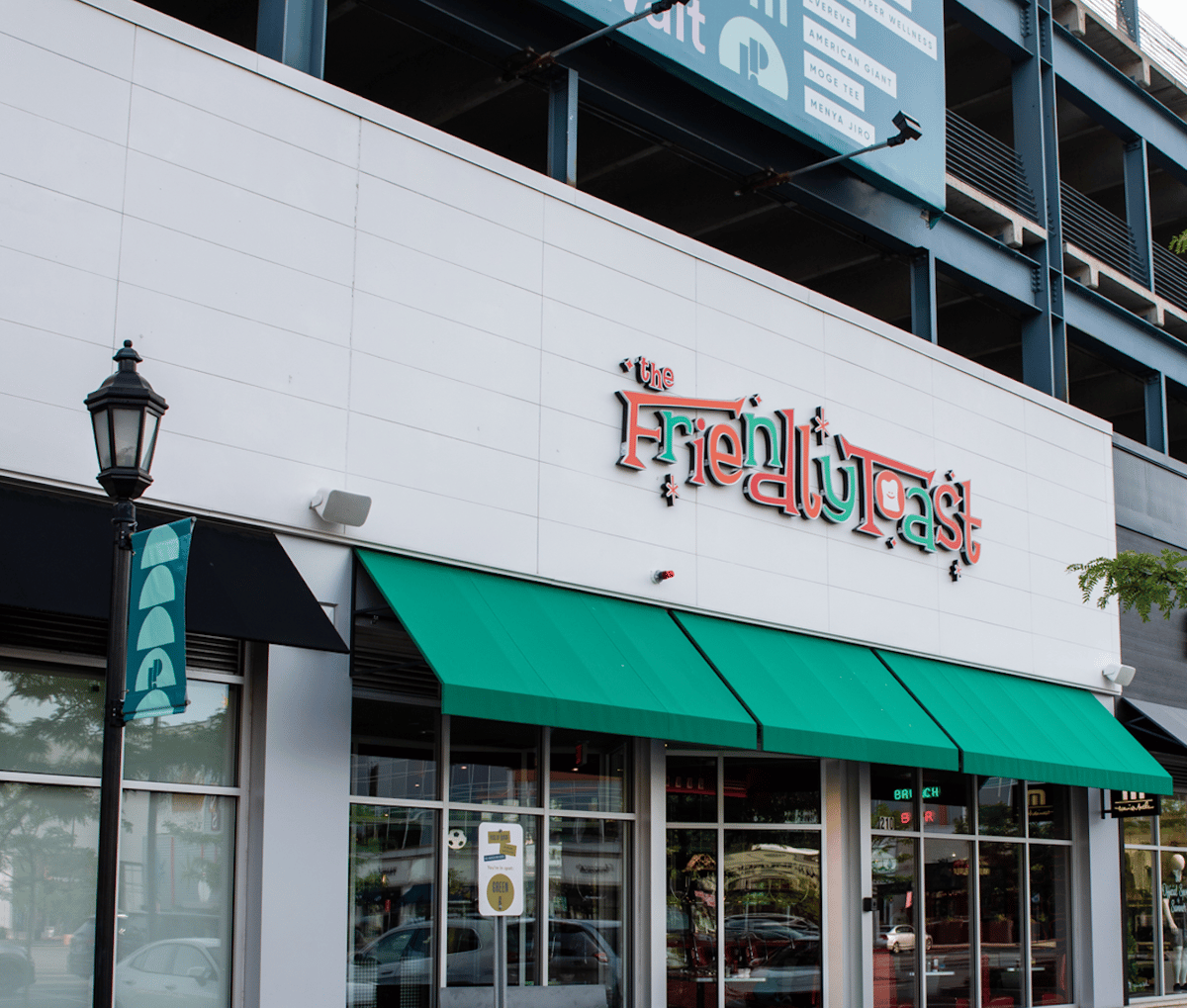 Dedham welcomed the ninth Friendly Toast restaurant in 2022, located in the Legacy Place shopping center. This sprawling outdoor complex comprises brand-name stores, fitness centers, groceries, movies, events, and dining. After a day of wandering the outdoor landscapes and errand-running, swing by the Toast for a post-shopping bite.
10. Portland, Maine
Our tenth and newest Friendly Toast addition made its home in Portland, Maine. Portland is one of the many jaw-dropping cities along the coast of Maine. Set on a peninsula extending into Casco Bay, beautiful water views surround the shops and eateries of this walkable city. Featuring public parks, historical tours, working fishing wharves, boutique shopping, and a bustling nightlife, Downtown Portland is the perfect place for our monumental tenth location.
Where to next?? Keep an eye out for the next Friendly Toast location!